I'm so glad I live in a world where there are Octobers!
Welcome to my itsy-bitsy corner of the web! Today's post is all about what I did in September and my goals for October! Let's get started!!
✰recent reads!!
I was able to read quite a few books last month that I had wanted to read for a while!! Here are some of my favorites!!
 Caraval: this book is so STUNNING!! I had it on my TBR list for a long time and once I got it I kind of procrastinated reading it, but then I opened it and just read it. I fell in love with the characters and the world-building and I couldn't put the book down! I really recommend this for anyone looking for a fresh and exciting read!
 Pumpkin Heads: This book is so so adorable!! the art is so gorgeous and the plot is ridiculously cute!! It really got me into the fall mood. I love the POC rec and the cute characters and everything! I really recommend this! like just read it while sipping apple cider!
 #Famous: I loved this book! The plot was cutely unique and the characters were really funny! I recommend this for anyone whos looking for a sweet romance!!
 How We Roll: This book was really cute and tackled a lesser-known illness in an amazing way! I really enjoyed this book.
Verify: This book was an awesome retelling of 1984 and Fahrenheit 451! It was page-turning and hard to put down and I really enjoyed it!!
some other books I read that I enjoyed were: Aristotle and Dante Discover the Secrets of the universe, Vow of Thieves and The tea dragon festival!!
✰latest obsessions!!
warning: these are mostly going to be musicals because im obsessed with them.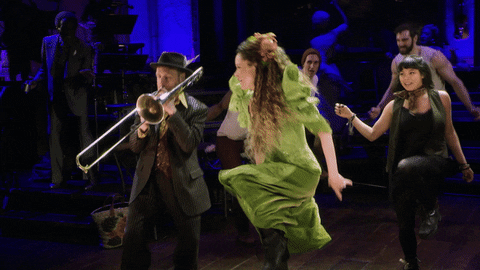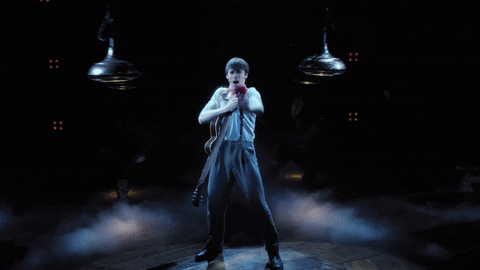 hadestown:
Hadestown is an amazing retelling of the Greek Myths of Persephone and Hades and the Myth of Orpheus and Euridice. Its set in Americas 1920s/30s and has great songs and awesome costumes! I love it so much!!
six the musical:
Six is a fun and unique musical about Henry the 8ths wives! The songs are catchy and the whole musical is really cute and screams girl power! I love it so much!!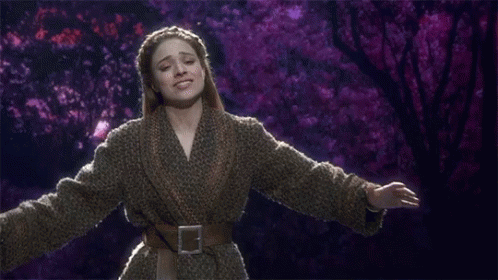 anastasia:
Anastasia is based on an animated movie about a historical Russian princess. Anastasia has always been one of my favorite movies, so I adore the musical version of it, the songs bring back so much nostalgia and its playing at my local theatre and I really hope I can see it!! marvel:
I recently have gotten a little obsessed with marvel (thanks to tom holland) There movies are pretty cool and their characters have complex personalities and cool powers.
playing the ukelele:
I've had a ukelele for a while but a few months ago I finally learned how to actually play it. Now I have been writing my own songs and using it to do worship with my Youth Group. After I fully master it, I hope to learn how to play guitar!
✰october goals!!
✰ blog more consistently
✰ practice singing
✰prep for NaNoWriMo
✰ stay positive
✰ exercise more
✰ volunteer at the library
✰ go apple picking
✰ read in a forest
✰read more nonfiction
✰recap!!
September was a great season! I hope October is even better, I can't wait for my birthday which is on the twenty-seventh!
What did you read/ do in September? Do you like musicals? What is something you like to do to get ready for fall?
✰ keep smiling, ava!!