Welcome back to my itsy-bitsy corner of the web! I hope you are all doing well and staying safe! ❤
I'm sorry I haven't posted in FOREVER. I always have meant to write a post, but I've gotten really conscious about my blog and always would procrastinate writing a post. I was worried my followers didn't like reading my posts and such, but now I will start blogging for myself and not worrying about what others thought! Anyways, let's get into today's post!
♡
Because of the Coronavirus many of us have been quarantining and have to stay in the house! I haven't really left the house at all recently, aside from taking an occasional walk around the neighborhood. My mum orders groceries instead of going to the store, and we have been spending our days locked inside.
It can get a bit gloomy. Even for me, someone who used to prefer avoiding humans. Now I really want to see my friends and I REALLY want to go to the library hehe. It's one of my favorite places and like many other places its shut down.
♡
Anyways! In today's post, I will be sharing some ways to feel happier and have more fun while quarantining!
♡- play outside!
Although it sounds silly, playing outside has made me feel a lot happier. It's so nice going outside and feeling the fresh air, and its also a fun way to bond with your siblings if you have any! You can talk walks, ride your bike, play on your playset, play Frisbee or soccer or basketball. It's even fun to just sit outside with some tea and read a book!
♡- work on some projects
Have you ever had a big idea or something you wanted to create or accomplish? Well, this is the perfect time to work on that! With activities canceled, you have more free time to finally get started on those projects. I've been able to do more commissions and outline some novel ideas I've had!
♡- learn something new!
This is a great time to try something new that you have always wanted to try! Such as a language or instrument. Recently I have gotten into K-Pop, especially a group called BTS, their music inspired me to learn some Korean! I've also been learning the art of the kazoo. I hope to be a world-famous kazooer one-day xD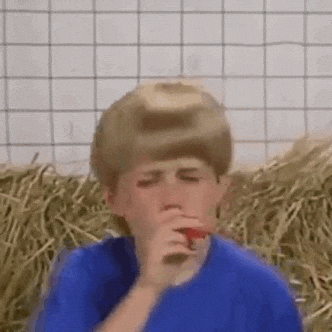 ♡- bake!
This is totally random but baking has been such a great escape for me! I have always loved baking and recently I've been baking a lot more with my Mum! It's so much fun and tastes good too!
♡- watch a happy movie!
Movies are really nice to watch! I love watching cute Disney movies, or musical movies. The other day my family and I rewatched the sound of music! It was really fun singing along to all the songs! So watch something that makes you smile or laugh!
♡- write some letters!
Writing letters is so much fun and feels so nice! It's so lovely writing out special messages to friends and family. I love decorating my letters with doodles, stickers and washi tape! ❤
♡- well, I hope you enjoyed today's post!
It feels so great to be blogging again! I really missed you all! I hope you all are staying happy and safe! <3333
♡- ava!! 🙂