Welcome back to my itsy-bitsy corner of the web!-and if you're new here thanks for stopping by!❤ Also sorry about the long title, I usually don't do that but I got a little excited 😀 Also I am really sorry I haven't posted in a while LIFE HAS BEEN BUSY!
So I didn't really realize that Elysian Artiste has reached 212 followers! I MEAN WHAT?!?! It means so much! Blogging has been a great experience❤❤ Thank you all so much!
Now I have some other updates about a schedule- a blogging schedule! I really need to start planning when to post because I sometimes can get really distracted. really. So I have decided to post twice a week on Tuesdays and maybe Fridays or Saturdays. 
Tuesdays will be more bookish or focusing on a book or book tag, recent reads or some bookish thing.📖 
On Fridays(or any other free day I have during the week) I will make a DIY post, art post, A motivational, a lifestyle post interest inspired post, photography post, Hamilton post The possibilities are endless…
Also a giveaway will hopefully be coming out soon… JUST YOU WAIT, JUST YOU WAIT!!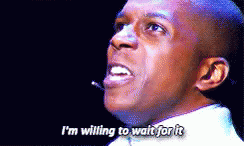 WAIT FOR IT WAIT FOR ITTTT!!!
this is very small but I hope you all enjoy!
My little sister just lost her first tooth so I did a little photo-shoot with her!
ISN'T SHE SO CUTE !
So I recently got back into my wreck this journal! It is really soothing, especially since I strive to make my art look perfect. I really recommend it if your someone who always wants to be perfect, it really loosens your creativity and is relaxing. Here are some pages I have finished.
some of them are a little messy but I had so much fun making them! I am hopefully going to make a WTJ post filled with tips and cool ideas!
also guys its snowing!
YAYYYYY I am excited and worried for winter CUZ ITS SO COLD BUT SO PRETTY!
I can't wait for more snow!
Thanks so much for reading! I hope you enjoyed this post!
Do you have a wreck this journal? Did you like my photography? What have you been working on?