(っ◔◡◔)っ ♥ Welcome back to my itsy-bitsy corner of the web! ♥
𝓐𝓹𝓻𝓲𝓵 𝓱𝓪𝓼 𝓰𝓸𝓷𝓮 𝓫𝔂 𝓲𝓷 𝓪 𝔀𝓱𝓲𝓻𝓵 𝓯𝓸𝓻 𝓶𝓮! 𝓘 𝓴𝓷𝓸𝔀 𝓽𝓱𝓮𝓻𝓮 𝓲𝓼 𝓪𝓵𝓶𝓸𝓼𝓽 𝓪𝓫𝓸𝓾𝓽 𝓪 𝔀𝓮𝓮𝓴 𝓵𝓮𝓯𝓽 𝓫𝓾𝓽 𝓼𝓽𝓲𝓵𝓵, 𝓲𝓽𝓼 𝓰𝓸𝓷𝓮 𝓫𝔂 𝓟𝓡𝓔𝓣𝓣𝓨 𝓕𝓐𝓢𝓣!
I figured that I should finally try to write a blog post. Though I've been struggling with writing because Mr. Writers Block decided to stop by for a visit. You may or may not remember that dandy old fellow from one of my older posts! heh… not the best person I've met. So I decided to tackle the murderous dragon and FINALLY WRITE A BLOG POST.
˜"*°•.˜"*°• Next Monday I am going to TRY as hard as I can to post a Renegades and Wires and Nerve #2 review HOPEFULLY! I'm sorry I haven't been able to review them sooner!
•°*"˜.•°*"˜●︿●●︿●●︿●
For almost all of April, it was RAINY AND MUDDY. That prevented us from playing out in the backyard because it was VERY MUDDY. The rain was awfully beautiful though! (●´ω`●)(●´ω`●)(●´ω`●) Even though I love jumping in puddles, it often leads to a mess and ruining one of my outfits and other drama. SOOO I just stopped jumping in puddles! (●´ω`●)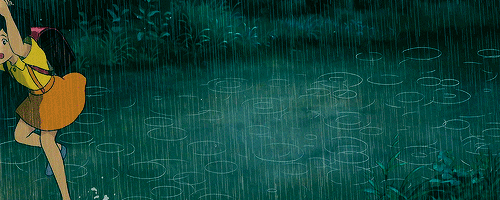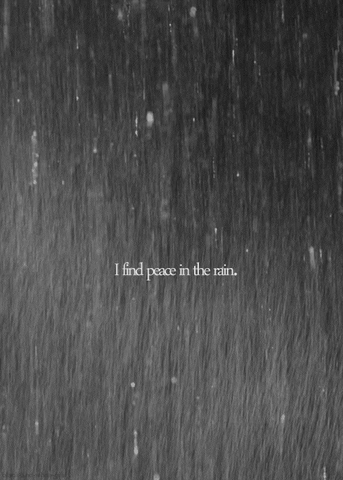 I love rain! It's beautiful and just amazing somehow to me! It inspires me to write and I just love snuggling under a blanket reading on those rainy days!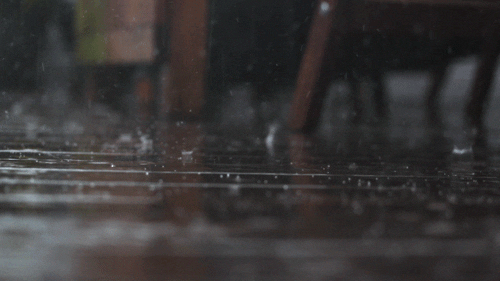 But soon the rain went away!
…And nope, we didn't spot any rainbows…
o(╥﹏╥)o o(╥﹏╥)o  o(╥﹏╥)o o(╥﹏╥)o o(╥﹏╥)o
Out came the sun and it dried up all the rain and the itsy-bitsy spider went up the spout again! (⚈●⚈) (⚈●⚈) (⚈●⚈)
ʕ•́ᴥ•̀ʔっ
In May I am planning on doing a giveaway! I'm also going to have an epic blogging schedule and tons of book reviews and art! I will start to make Graphic Design tutorials anddddddd-DRUM ROLL PLEASE! dun dun dun dun dun! I will be doing cute summer themed DIYs to get you all ready for SUMMER! Cool Right?
ºO•❤•.¸✿¸.•❤•.❀• goals for may! .•❀.•❤•.¸✿¸.•❤•Oº
˜"*°•.˜"*°• Do a Giveaway •°*"˜.•°*"˜
˜"*°•.˜"*°• Do another Word War! •°*"˜.•°*"˜
(The one I did with Tess was so much fun!)
˜"*°•.˜"*°• Interview an Author •°*"˜.•°*"˜
🌌  🎀  𝒞𝓇𝑒𝒶𝓉𝑒 𝒟𝐼𝒴 𝓈𝑒𝓇𝒾𝑒𝓈❣  🎀  🌌
░G░e░t░ ░2░0░0░ ░f░o░l░l░o░w░e░r░s░ ░o░n░ ░E░l░y░s░i░a░n░ ░A░r░t░i░s░t░e░
Act Kinder to My siblings
Finish my novel (YESS I"M WORKING ON AN EPIC REALISTIC-FANASTY/UTOPIAN NOVEL)
Get better at drawing male 'beans' and kitties
get better at drawing human anatomy
practice piano and ukelele
smile way more often
Stay Positive (⚈ᵜ⚈)✌ ✍(◔◡◔)
Jane Erye Anime Adaption
Jane Eyre
Wires and Nerve #2 (Review coming soon!)
Nine, ten : a September 11 story
Anne of Green Gables : a graphic novel
Between The Shades of Grey
Solo
The Heir
The Crown
Starfish
Thornhill
Compass South
(I think I've probably read more, but these are all I remember)
April has been full of rain-showers, activity filled weeks and plenty of fun books to read! I hope you all enjoyed this post!👋≧◉ᴥ◉≦
What was your favorite part of April? What books have you read this month? Do you like my new Spring/Early Summer theme?